This CE activity was originally published in The Rx Consultant. If you received credit for it previously, you cannot receive credit for it again.
Acute otitis media (AOM), characterized by the rapid onset of symptoms such as ear pain and fever, is one of the most common childhood infections. It is the leading reason for both doctor office visits (aside from well child visits) and antibiotic prescriptions for children. An estimated 60% to 80% of infants have at least 1 episode of AOM by 12 months of age, and up to 90% have had an episode by 2 to 3 years of age. Most cases occur between the ages of 6 months and 24 months. Infants with AOM during the first 6 months of life are more likely to have frequent episodes during the next few years.

In recent decades, there has been a decrease in doctor office visits for AOM. The reasons for this decline are not clear, but may include the introduction of new PCV pneumococcal vaccines, more widespread influenza vaccination (see Prevention Through Immunization, below) and public education about unnecessary antibiotic use, resulting in fewer visits for mild ear infections. More healthcare providers may also be following the "watchful waiting" recommendations that were advocated in the 2004 American Academy of Pediatrics and American Academy of Family Physicians (AAP/AAFP) otitis media guideline.

In 2013, the American Academy of Pediatrics (AAP) released a new guideline for the diagnosis and management of AOM in children 6 months through 12 years of age. The new guideline focuses on more stringent, objective criteria for AOM diagnosis. Observation rather than antibiotic initiation in selected cases continues to be emphasized in the 2013 guideline, including in selected children younger than 2 years old. The appropriate choice of antibiotic, based on the changing microbiology of AOM, is also emphasized. This issue reviews key points in the new guideline, along with the basic pathophysiology, risk factors, and prevention of AOM. Community providers have an important role in educating parents and caregivers about the best management strategies for AOM, including the avoidance of unnecessary antibiotic use.
Format
This CE activity is a monograph (PDF file).
Fee
CE Hours
CE Units
Activity Type
Target Audience(s)
Pharmacists, Nurse Practitioners, Clinical Nurse Specialists, and Registered Nurses
Accreditation(s)
This CE activity was developed by
The Rx Consultant,
a publication of Continuing Education Network, Inc.

CE activities for Pharmacists and Pharmacy Technicians:
This continuing education (CE) activity meets the requirements of all state boards of pharmacy for approved continuing education hours. CE credit is automatically reported to CPE Monitor.
CE activities for Nurse Practitioners and Clinical Nurse Specialists:
This continuing education activity meets the requirements of:
The American Nurses Credentialing Center (ANCC) for formally approved continuing education (CE) hours, and CE hours of pharmacotherapeutics.
The American Academy of Nurse Practitioners Certification Program (AANPCP) for acceptable, accredited CE.
This is a pharmacotherapeutics/pharmacology CE activity.
The ANCC requires all advanced practice nursing certificants (CNSs and NPs) to complete 25 CE hours of pharmacotherapeutics as a portion of the required 75 continuing education hours.
Pharmacology CE is recommended by the AANPCP and will be required for Certificants renewing certification starting January 2017.
Most State Boards of Nursing require a minimum number of pharmacy contact hours to renew an advanced practice license.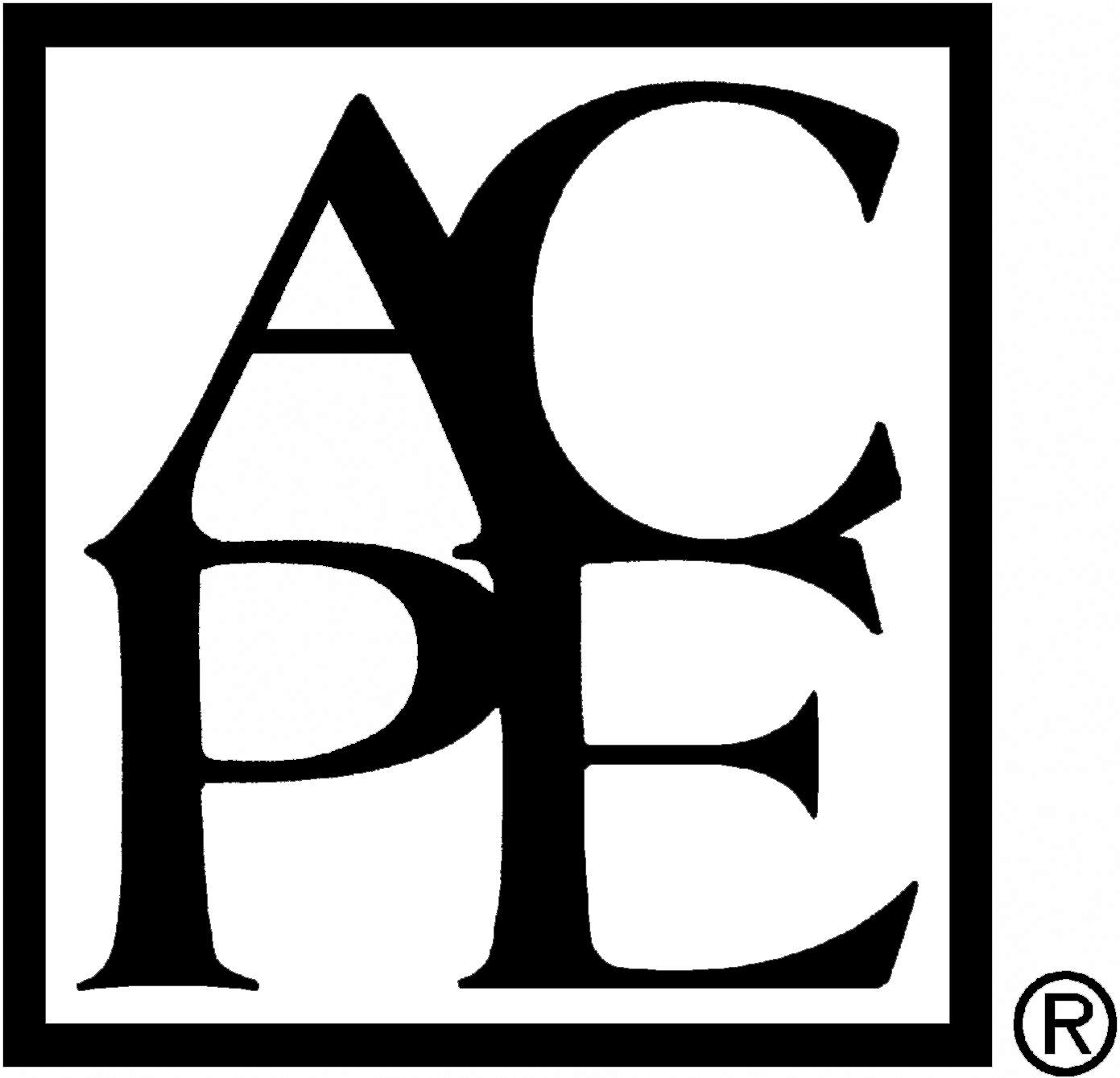 Continuing Education Network, Inc. is accredited by the Accreditation Council for Pharmacy Education as a provider of continuing pharmacy education.
Requirements for CE Credit
Pharmacists and Pharmacy Technicians -
Be sure your profile has been updated with your NAPB e-profile # and birth date information BEFORE completing the online evaluation, or your credits cannot be reported to CPE Monitor.
Continuing pharmacy education credit is automatically reported to CPE Monitor once the post-test & evaluation are successfully completed.
Objectives
Describe the signs and symptoms of acute otitis media (AOM), and state the current criteria for diagnosing AOM.
Identify at least 5 modifiable risk factors for AOM. Counsel parents about vaccinations that may help prevent AOM.
List the 3 major bacterial species that cause AOM and describe their patterns of antibiotic susceptibility.
Counsel parents about pain medication for AOM. Review current recommendations for antibiotic use versus observation, and for 1st- and 2nd-line antibiotic choices. Discuss common adverse effects of amoxicillin.
Speaker(s)/Author(s)
Sarah Scarpace Lucas, PharmD, BCPS, FCSHP


Brief Bio : Dr. Sarah Scarpace Lucas is a Health Sciences Associate Clinical Professor of Pharmacy and Clinical Pharmacist with the Department of Clinical Pharmacy, School of Pharmacy, at the University of California in San Francisco. She practices at the UCSF Benioff Children's Hospital where she precepts students and residents and specializes in the care of pediatric patients.
Disclosure : Dr. Lucas reports no financial or personal relationship with any commercial interest producing, marketing, reselling, or distributing a product or service that appears in this issue.
Activity Number
0428-0000-14-005-H01-P
Release Date:
Mar 18, 2014
Credit Expiration Date:
Mar 18, 2017
CE Hours
1.50
Fee
$10.00