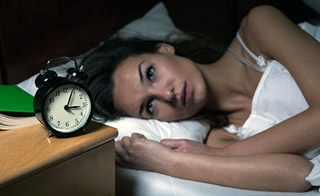 This CE activity was originally published in The Rx Consultant. If you received credit for it previously, you cannot receive credit for it again.
After a record-setting 45 approvals in 2015, the FDA approved only 22 new molecular entities in 2016.1 The FDA's Office of New Drugs gave 3 explanations for the drop off: 1) 5 drugs with 2016 due dates were approved ahead of schedule in 2015; 2) biopharmaceutical companies filed fewer applications in 2016; and 3) there were more rejections.2,3 Of the 22 novel drugs, almost one-third received breakthrough therapy designation, about twothirds were given priority review, and more than onethird were for rare diseases.3 Two of the novel agents, elbasvir/grazoprevir and sofosbuvir/velpatasvir, were discussed in The Rx Consultant November 2016 issue on hepatitis C.
This issue reviews 8 novel drugs: crisaborole – the first topical phosphodiesterase 4 inhibitor for atopic dermatitis; ixekizumab – the second interleukin-17A inhibitor for psoriasis; lifitegrast – a first-in-class ophthalmic agent for dry eye disease; pimavanserin – the first drug to be approved for Parkinson's disease psychosis; and 4 cancer drugs – atezolizumab for bladder and lung cancer, olaratumab for soft tissue sarcoma, rucaparib for ovarian cancer, and venetoclax for chronic lymphocytic leukemia Prasterone, a new option for a common postmenopausal disorder, is also reviewed. The 4 cancer drugs received accelerated approval; this means that their continued approval may depend on confirmation of benefit in further studies.4-7 Usual doses and selected drug interactions are summarized in Table 1. Nine more new drugs or new dosage forms that may be encountered in every day practice are described in Table 2. Both tables include pronunciation guides and brand names...
Format
This CE activity is a monograph (PDF file).
Fee
$10.00
CE Hours
1.50
CE Units
0.150
Activity Type
Target Audience(s)
This accredited program is targeted to pharmacy technicians.
Accreditation(s)
This CE activity was developed by

The Rx Consultant,

a publication of Continuing Education Network, Inc.


CE activities for Pharmacists and Pharmacy Technicians:
This continuing education (CE) activity meets the requirements of all state boards of pharmacy for approved continuing education hours. CE credit is automatically reported to CPE Monitor.

CE activities for Nurse Practitioners and Clinical Nurse Specialists:

This continuing education activity meets the requirements of:
The American Nurses Credentialing Center (ANCC) for formally approved continuing education (CE) hours, and CE hours of pharmacotherapeutics.
The American Academy of Nurse Practitioners Certification Program (AANPCP) for acceptable, accredited CE.

This is a pharmacotherapeutics/pharmacology CE activity.

The ANCC requires all advanced practice nursing certificants (CNSs and NPs) to complete 25 CE hours of pharmacotherapeutics as a portion of the required 75 continuing education hours.
Pharmacology CE is recommended by the AANPCP and will be required for Certificants renewing certification starting January 2017.
Most State Boards of Nursing require a minimum number of pharmacy contact hours to renew an advanced practice license.

Continuing Education Network, Inc. is accredited by the Accreditation Council for Pharmacy Education as a provider of continuing pharmacy education.
Requirements for CE Credit
To receive CE credit, the participant must read the monograph in its entirety, complete the online post-test and receive a score of 70% or greater, and complete the online evaluation.
Pharmacy Technicians -
Be sure your profile has been updated with your NAPB e-profile # and birth date information BEFORE completing the online evaluation, or your credits cannot be reported to CPE Monitor.
Continuing pharmacy education credit is automatically reported to CPE Monitor once the post-test & evaluation are successfully completed.
Objectives
Describe the prevalence, symptoms, and consequences of chronic insomnia. Discuss behavioral treatment for insomnia. List 3 sleep hygiene tips.
Recognize the indications, doses, adverse effects, and major drug interactions for the FDA approved treatments of insomnia: GABA-A receptor modulators (including benzodiazepines and Z-drugs), ramelteon, suvorexant, and doxepin.
List the brand names, generic names, and available dosage forms for medications that are FDA approved for the treatment of insomnia.
Speaker(s)/Author(s)
Jennifer A. Reinhold, B.A., Pharm.D., BCPS, BCPP
Associate Professor of Clinical Pharmacy, University of Sciences in Philadelphia


Brief Bio : Jennifer A. Reinhold, B.A., Pharm.D., BCPS, BCPP is an Associate Professor of Clinical Pharmacy in the Department of Pharmacy Practice, University of Sciences in Philadelphia.
Disclosure : Dr. Reinhold reports no financial relationship with the manufacturer(s) or provider(s) of any commercial product(s) or service(s) that appears in this issue.
Activity Number
0428-0000-17-002-H01-T
Release Date:
Mar 23, 2017
Credit Expiration Date:
Mar 23, 2017
CE Hours
1.50
Fee
$10.00