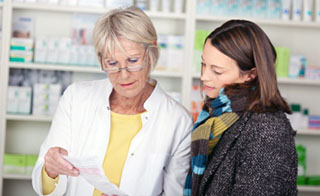 This CE activity was originally published in The Rx Consultant. If you received credit for it previously, you cannot receive credit for it again.
Antibiotic stewardship is the effort to improve antibiotic prescribing so that antibiotics are used correctly - and only when needed. It includes monitoring antibiotic prescribing; avoiding unnecessary use; minimizing underuse due to missed or delayed diagnoses; and, when an antibiotic is needed, ensuring selection of the appropriate drug, dose, route of administration, and duration of therapy. The goal of antibiotic stewardship is to treat infections effectively, while minimizing unintended consequences of antibiotic use. These include side effects (eg, antibioticassociated diarrhea, especially that caused by Clostridium difficile infection) and the emergence of antibiotic resistance.
Despite the growing problem of antibiotic resistance, FDA approval of new antibiotics declined by about 80% between 1983 and 2012, providing fewer new treatments for drug-resistant bacterial infections. The emergence of antibiotic resistance cannot be stopped; however, the pace at which it evolves can be slowed. Antibiotic overuse and inappropriate use are important modifiable behaviors that contribute to resistance. In the US, the majority of antibiotic use occurs in the community, and a substantial percentage of these prescriptions are inappropriate. An estimated 30% of outpatient antibiotic prescriptions in the US are unnecessary.
National organizations, including the White House and the CDC, recognize the threat posed by antibiotic resistance and have committed to several strategies to combat it. In 2015, the White House released the "National Action Plan for Combating Antibiotic-Resistant Bacteria" (CARB), laying the foundation for collaborative action among various groups and individuals worldwide. A major goal is that, by 2020, aggressive action by all those involved will improve antibiotic use across all US healthcare settings...
Format
This CE activity is a monograph (PDF file).
Fee
$10.00
CE Hours
1.50
CE Units
0.150
Activity Type
Target Audience(s)
Pharmacists, Nurse Practitioners, Clinical Nurse Specialists, and Registered Nurses
Accreditation(s)
This CE activity was developed by

The Rx Consultant,

a publication of Continuing Education Network, Inc.


CE activities for Pharmacists and Pharmacy Technicians:
This continuing education (CE) activity meets the requirements of all state boards of pharmacy for approved continuing education hours. CE credit is automatically reported to CPE Monitor.

CE activities for Nurse Practitioners and Clinical Nurse Specialists:

This continuing education activity meets the requirements of:
The American Nurses Credentialing Center (ANCC) for formally approved continuing education (CE) hours, and CE hours of pharmacotherapeutics.
The American Academy of Nurse Practitioners Certification Program (AANPCP) for acceptable, accredited CE.

This is a pharmacotherapeutics/pharmacology CE activity.

The ANCC requires all advanced practice nursing certificants (CNSs and NPs) to complete 25 CE hours of pharmacotherapeutics as a portion of the required 75 continuing education hours.
Pharmacology CE is recommended by the AANPCP and will be required for Certificants renewing certification starting January 2017.
Most State Boards of Nursing require a minimum number of pharmacy contact hours to renew an advanced practice license.

Continuing Education Network, Inc. is accredited by the Accreditation Council for Pharmacy Education as a provider of continuing pharmacy education.
Requirements for CE Credit
To receive CE credit, the participant must read the monograph in its entirety, complete the online post-test and receive a score of 70% or greater, and complete the online evaluation.
Pharmacists and Nurse Practitioners
Be sure your profile has been updated with your NAPB e-profile # and birth date information BEFORE completing the online evaluation, or your credits cannot be reported to CPE Monitor.
Continuing pharmacy education credit is automatically reported to CPE Monitor once the post-test & evaluation are successfully completed.
Objectives
Review mechanisms of antibiotic resistance and its spread. Describe current antibiotic resistance trends in the US.
Describe the extent of overuse and misuse of antibiotics in the US and the patient harms that can occur with antibiotic use.
Review the CDC's recommendations for diagnosis and treatment of common outpatient respiratory infections.
Discuss the CDC's 4 components of an outpatient antibiotic stewardship program. Provide examples of how community providers may be involved in stewardship programs and strategies that can help improve antibiotic use.
Speaker(s)/Author(s)
Chris Stock, PharmD, BCPP
Pamela Mausner, MD


Brief Bio : Pamela Mausner, MD; Medical Writer/Editor and Healthcare Advocate; and Associate Editor, The Rx Consultant.
Tracy Farnen, PharmD


Brief Bio : Tracy Farnen, PharmD; Managing Editor, The Rx Consultant.
Activity Number
0428-0000-17-005-H01-P
Release Date:
Apr 20, 2017
Credit Expiration Date:
Apr 20, 2020
CE Hours
1.50
Fee
$10.00