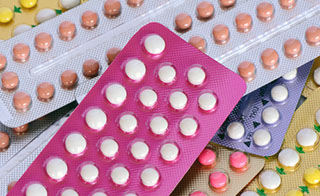 This CE activity was originally published in The Rx Consultant. If you received credit for it previously, you cannot receive credit for it again.
There are 61 million women of childbearing age (15–44) in the US. About 43 million of these women are at risk of unintended pregnancy; they are sexually active and do not want to become pregnant. About two-thirds of them use a contraceptive method correctly and consistently. Oral contraceptives have been in use for over 50 years and are one of the most popular contraceptives; this method is used by 26% of contraceptive users. Most oral contraceptives contain 2 hormones, an estrogen and a progestin (combined oral contraceptives; COCs). Progestin only pills (POPs) are also available. Certain other hormonal methods (vaginal ring, transdermal patch, injectables) are used by additional 7% of women.1 In the US, an increasing number of states allow pharmacists to provide contraceptives to women without a prescription; this will be the focus of this issue.
About 14% of women at risk of unintended pregnancy are not using contraception (or have long gaps of non-use) and another 18% use contraception but do so inconsistently. Among women using a contraceptive consistently, only 5% experience an unintended pregnancy. In contrast, about 85% of sexually active women who do not use contraception become pregnant within 1 year.
Healthy People 2020, a 2010 report from the US Department of Health and Human Services, provides science-based 10-year objectives for improving the health of all Americans.2 Family planning objectives include:
Increase the number of women at risk of unintended pregnancy who use contraceptives.

Reduce the proportion of women who experience pregnancy despite use of a reversible contraceptive method.

Reduce pregnancies among adolescent women aged 15-19 years.

Increase the percentage of women aged 15 to 44 years who adopt or continue use of effective methods of contraception.
These Healthy People 2020 family planning objectives can be addressed by pharmacists who provide counseling – and also by pharmacists in the states of California, Oregon, Tennessee, and Washington who prescribe hormonal contraceptives. Increased access to contraceptives may lower the number of unintended pregnancies. An additional benefit is a reduction in abortions.
Format
This CE activity is a monograph (PDF file).
Fee
$10.00
CE Hours
1.50
CE Units
0.150
Activity Type
Target Audience(s)
Pharmacists, Nurse Practitioners, Clinical Nurse Specialists, and Registered Nurses
Accreditation(s)
This CE activity was developed by

The Rx Consultant,

a publication of Continuing Education Network, Inc.


CE activities for Pharmacists and Pharmacy Technicians:
This continuing education (CE) activity meets the requirements of all state boards of pharmacy for approved continuing education hours. CE credit is automatically reported to CPE Monitor.

CE activities for Nurse Practitioners and Clinical Nurse Specialists:

This continuing education activity meets the requirements of:
The American Nurses Credentialing Center (ANCC) for formally approved continuing education (CE) hours, and CE hours of pharmacotherapeutics.
The American Academy of Nurse Practitioners Certification Program (AANPCP) for acceptable, accredited CE.

This is a pharmacotherapeutics/pharmacology CE activity.

The ANCC requires all advanced practice nursing certificants (CNSs and NPs) to complete 25 CE hours of pharmacotherapeutics as a portion of the required 75 continuing education hours.
Pharmacology CE is recommended by the AANPCP and will be required for Certificants renewing certification starting January 2017.
Most State Boards of Nursing require a minimum number of pharmacy contact hours to renew an advanced practice license.

Continuing Education Network, Inc. is accredited by the Accreditation Council for Pharmacy Education as a provider of continuing pharmacy education.
Requirements for CE Credit
To receive CE credit, the participant must read the monograph in its entirety, complete the online post-test and receive a score of 70% or greater, and complete the online evaluation.
Pharmacists and Pharmacy Technicians -
Be sure your profile has been updated with your NAPB e-profile # and birth date information BEFORE completing the online evaluation, or your credits cannot be reported to CPE Monitor.
Continuing pharmacy education credit is automatically reported to CPE Monitor once the post-test & evaluation are successfully completed.
Objectives
Compare and contrast the methods of hormonal contraception provided in a pharmacy; review their pharmacology and relative effectiveness.
Identify the most common side effects related to the estrogen and progestin components of hormonal contraceptives. Discuss the more serious risks associated with the use of estrogen-containing contraceptives.
Counsel patients about their choice of hormonal contraceptive method, including the noncontraceptive benefits. Provide instructions to a woman who has missed one or more of her contraceptive doses.
Apply the CDC Medical Eligibility Criteria to determine whether a woman is a candidate for hormonal contraceptives. Outline the CDC's recommended steps that a clinician should follow when providing contraceptives.
Speaker(s)/Author(s)
Leslie A. Shimp, Pharm.D., M.S.


Brief Bio : Leslie A. Shimp, Pharm.D., M.S. is a Professor of Pharmacy at the University of Michigan College of Pharmacy; and a Clinical Pharmacist for the U-M Health System in Ann Arbor, MI. Dr. Shimp would like to acknowledge the contribution of Aimrie Ream, Pharm.D. candidate, 2015 in the preparation of this issue
Disclosure : Dr. Shimp reports no financial or personal relationship with any commercial interest producing, marketing, reselling, or distributing a product or service that appears in this issue.
Activity Number
0428-0000-17-001-H01-P
Release Date:
Jan 22, 2017
Credit Expiration Date:
Jan 22, 2020
CE Hours
1.50
Fee
$10.00